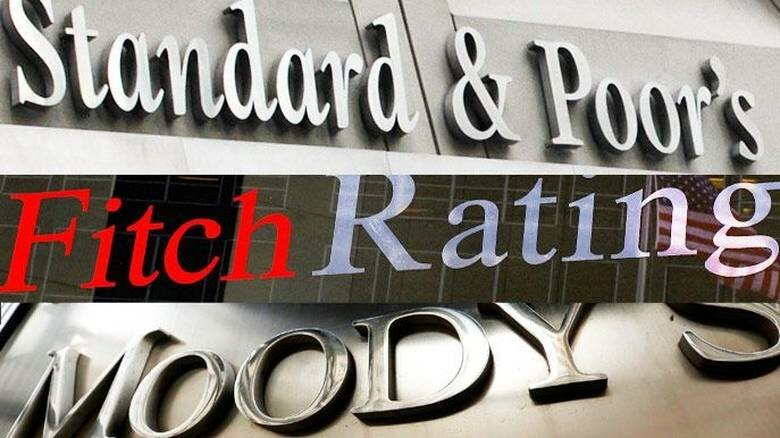 It is well documented that innovation drives economic growth. This is, in fact, one of the most consistent findings by scholars in macroeconomics, and according to the US Chamber Foundation, some 50% of US economic growth is attributable to increases in innovation. 
There is a widespread romantic notion that the corollary is also true: when times are tough, human beings rise like phoenixes from the ashes and begin to innovate faster than ever. This is not entirely inaccurate; to some extent, necessity is the mother of invention, and reverse innovation is an inspiring concept.
But in order for a culture of innovation to truly take root and become transformative, there must be a certain amount of available R&D budget and an enabling environment, which includes favourable policy, strong leadership, and supportive legislation.
India, for example, is aiming to make the country an innovation-driven economy via a major increase in investment – some $31m in 100 incubators supporting start-ups in innovation throughout the country. This, says Human Resources Development Minister Prakash Javadekar, is "the only way for sustainable prosperity for the country", which currently ranks 66th out of 128 countries in the Global Innovation Index 2016.
Canada, meanwhile, already one of the world's most innovative countries, is angling for more venture-capital investment to boost the country's innovation economy further.
The relationship between a strong economy and innovation is clear. Countries that top the 2017 Bloomberg Innovation Index, for instance – South Korea, Sweden and Germany – are not countries that are badly off. And according to the Global Entrepreneurship Monitor (GEM), innovation intensity tracks development status so when looking at regional statistics, innovation is lowest in Africa at just 20% and highest in North America at 39%.
Hopes for an African Renaissance depend on the entire continent's ability to innovate, and it is naïve to hope that the extent of innovation required can take place without an environment conducive to investment.
As IMF managing director, Christine Lagarde said recently that even developed economies are still reeling from the effects of the financial crisis, and governments will have to step up to invest in research and technology and unleash entrepreneurial spirit by "removing unnecessary barriers to competition, cutting red tape, investing more in education and providing tax incentives for research and development".
"Another decade of the similar trend that we're observing at the moment, that sort of low productivity, would seriously undermine the rise in global living standards," said Lagarde.
"And we believe that slow growth could also jeopardise the financial and social stability of some countries by making it just more difficult to reduce excessive inequality and sustained private debt and public obligations."
Downgrade means a drop in state spend

For South Africa, a ratings downgrade – and the resultant negative impact on the economy and growth – will, if anything, result in less government spending on these things.
Already in July 2016, former finance minister Pravin Gordhan warned that South Africa owed close to R2trn in debt, and that a ratings downgrade would increase the interest on those repayments significantly. At the time, R160bn was being spent on interest annually. This figure, needless to say, is set to rise after the downgrades.
For businesses needing to innovate to grow, the environment is set to get tougher too. Higher interest costs on debt repayments and inflationary pressures will create an untenable situation for would-be entrepreneurs needing to borrow start-up capital, and increased taxes will further exacerbate the problem.
As it is, the 2016 GEM report found that entrepreneurial activity was on the decline in South Africa, with a low rate of perceived opportunity and an even lower rate of entrepreneurial intention.
Can anything be done to salvage the situation? There is little good news that can be teased out of the current economic situation. What one hopes, however, is that regardless of ratings, active citizenry will take the opportunity to bridge the gaps between possibility and opportunity.
As Gordhan has said: One of the biggest challenges South Africa and the world is grappling with, is to create an environment where citizens don't depend too much on their governments. "In South Africa, we tend to think the state is going to solve all our problems, but it doesn't work that way. Citizens need to take co-responsibility."
Academic institutions, policymakers, NGOs and businesses can all work together to help create a more supportive environment for entrepreneurs and innovators, through maintaining high standards of scholarship, ethical leadership, and not abandoning community outreach.
The research is clear that cooperation between firms and external agents is considered by many to be one of the most important drivers of innovation.
This will not make the economic impact of a rating downgrades and ongoing corruption disappear. But it may make it possible for some of the country's bright minds to find a niche where they otherwise would not – and keep the spark of innovation alive.
AUTHOR:

Mills Soko: Director at the University of Cape Town Graduate School of Business.
SOURCE:       http://www.leader.co.za
IMAGE CREDITS:     http://cdn.cnngreece.gr/ 
November 1, 2017 - 9:16 am
Featured, Financial, Management
11750 views
Best Practices, Business Development, Financial, Financial Ratings, Fitch, Growth, Innovation, Moody's, Ratings, Standard & Poor, Strategy, Success
Related Articles
How To Boost Your (and Others') Emotional Intelligence
January 11, 2017 - 7:29 am