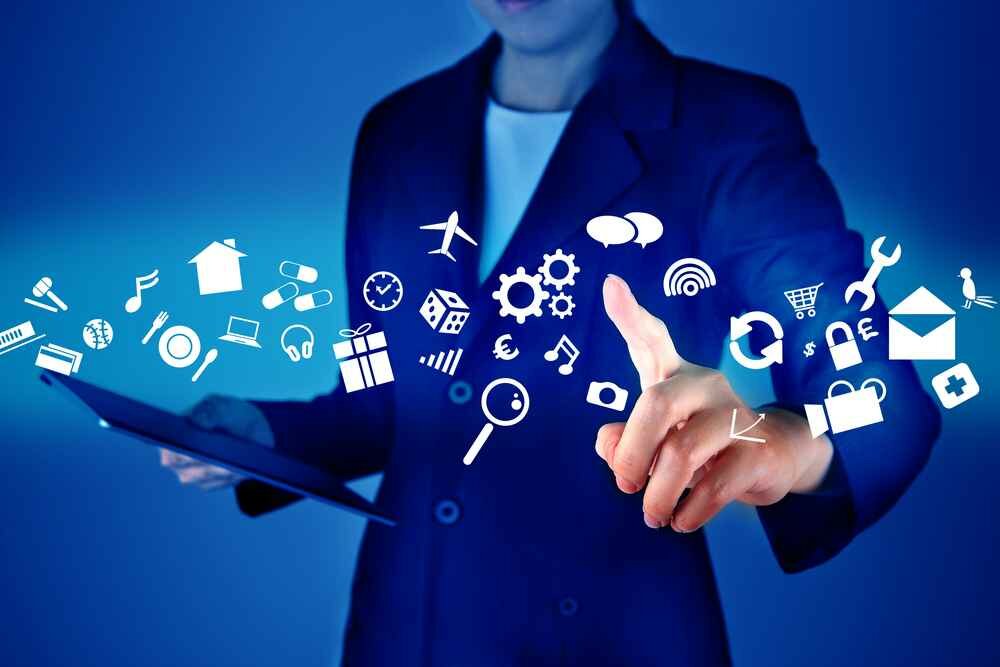 The companies that think their employees' digital IQs are unimportant are probably few and far between. After all, in just one decade the concept of "digital" has changed from a niche skill set to something that's mandatory for virtually all blue-chip companies. If you don't feel that your employees' digital IQs are competitive, you have a major problem on your hands.
Unfortunately, for many companies, that's exactly the situation they find themselves in. On a global basis, companies are losing faith in their digital smarts. In PwC's 2017 Global Digital IQ Survey, 52% rated their digital IQ as strong. Compare that with 67% and 66% in 2016 and 2015, respectively. The survey, conducted among 2,200 technology executives, identified critical skill gaps such as cybersecurity and privacy.
It's not that employees are getting less tech-savvy; it's that the market demands more of each and every one of them. The word "digital" used to mean your company's investments in IT, and perhaps social media readiness, but now it's bigger, touching on your company's overall culture.
Ten years ago the PwC survey found that emerging technology constituted 17% of a company's digital technology budget. Jump ahead to 2017, and that same metric is just 18%. That's a pretty minuscule shift, considering how rapidly the digital landscape is changing.
And while executives have to know how to improve their workforce's digital IQ, they also have to acknowledge the greater shifts happening in the world around us. Workforce retraining will be a huge consideration over the next decade. In fact, a recent report from the Pew Research Center revealed that employment is going up faster in roles that require higher levels of education and training. In 1980, 49 million workers had jobs that required average or above-average levels of training and education; in 2015, that number was at 83 million — a 68% increase, compared with a mere 31% increase in jobs that required below-average levels of education and training.
If your company takes away one thing from the Pew analysis, it is this: You'll probably be growing your headcount in some roles more than others. For instance, jobs that need more technical and analytical ability, not to mention greater social skills, will grow at a faster rate than others. Jobs requiring greater analytical skills, for example, grew at a 77% clip from 1980 to 2015.
Pew tries to define "digital readiness" for us by looking at a number of key attributes, such as confidence in getting technology to work properly, awareness of and ability to use e-learning, and ability to ascertain how trustworthy a digital source is. It's worthwhile for any organization to look at the Pew definition while trying to figure out exactly how good (or bad) its digital IQ may be.
In the Pew study, 52% of respondents were hesitant with respect to embracing technology wholeheartedly. It's worth acknowledging that you're employing some of these people right now.
And 17% were classified in the "digital ready" group: those who were confident in their ability to employ digital tools to engage in e-learning. These are the kinds of people you will want in your organization moving forward, but there's evidence to suggest that it will be harder to get them to stick around if you have too many of the digital IQ laggards we discussed above.
Diversity comes into play as well. The Leaders 2020 study administered by SAP SuccessFactors and Oxford Economics found that high-performing companies — "digital winners" — were 17% more likely to have a more mature diversity program than other organizations.
While some companies might see this as an excuse to overhaul their workforce, another way to respond would be to train existing employees and to teach them the skills they need in order to become more digitally savvy. The first step is to raise their digital IQ; the next step is to give them the tools they need to succeed. To that end, companies need to invest in great tools that will allow them to raise their workforce's digital IQ, such as Slack, a messaging tool for businesses; Dynamic Signal, a company communications platform; and ActionIQ, a customer data platform for marketers.
Both Slack and Dynamic Signal are great tools for getting information out to the workforce at large. Slack, a well-known freemium tool that is rapidly replacing email in many organizations, is useful in that it also facilitates communication between groups of people. Dynamic Signal is somewhat less known, yet counts many blue-chip organizations among its customers, IBM, Humana, and Deloitte among them. These companies benefit from Dynamic Signal's ability to deliver relevant company and industry news to every employee's phone. This keeps employees engaged and abreast of what's happening in the company, as well as any outside information they need to be aware of.
Companies like Gilt and Blue Apron are also finding customer data platforms like ActionIQ crucial for upping their team's overall digital IQ. Information that used to be siloed between email, social, point of sale, and other platforms can now be consolidated, allowing employees to make smarter decisions. Indeed, while we'll be hiring for more technical skills, the technologies that companies invest in don't need to be complicated. A smart customer data platform like ActionIQ, for example, doesn't require database programming skills in order to get rich, actionable data — which, frankly, gives employees more time to work on other aspects of their digital IQ.
However, simply investing in tools isn't a substitute for strong leadership. For any company to future-proof itself, its executive team needs to believe in and commit to raising its workforce's digital IQ.
AUTHOR:
Jeremy Goldman is the founder and CEO of Firebrand Group, a creative consultancy based in New York City that specializes in market research, design, and thought leadership. He is a professional speaker, and the author of Going Social and Getting to Like.
SOURCE:     https://hbr.org
IMAGE CREDITS:    http://posterityindia.co.in
July 29, 2017 - 8:23 am
Featured, IT & Tech, Marketing and Sales, PR and Communications, Resources, Self Development
10466 views
Business Development, Digital, Digital Skills, Growth, Innovation, Internet, IT, Marketing, Skills, Social Media, Social Media Marketing, Success, Technology, , YouTube
Related Articles
Hate Being Stuck Behind a Desk? 7 Business Ideas For You
September 5, 2015 - 9:49 am
Customer Relationships Now Drive Brand Perceptions
November 10, 2013 - 1:19 pm